Vincent Wang wins SME award
Published Mar 24, 2021
Vincent Wang's skilled research and engagement in the manufacturing industry has rendered him the SME 2021 Outstanding Young Manufacturing Engineer Award.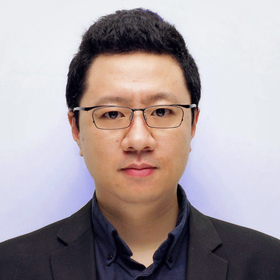 Every year, Society of Manufacturing Engineers (SME) recognizes young manufacturing engineers who have made "exceptional contributions and accomplishments" in the manufacturing industry. This year the spotlight shines on associate professor Vincent Wang from the Department of Production Engineering.
Congratulations Vincent, what does this prize mean to you?
"It means a lot, especially in the extraordinary period caused by covid-19. I am naturally joyful to know that our work and achievements are recognized by a wider audience and community. In the past years, I have been guided by amazing mentors, like professor Lihui Wang, and supported and inspired by many colleagues at ITM and KTH."
What are you most proud of achieving - so far - in your field?
"The research breakthroughs in Cloud Manufacturing and Human-Robot Collaboration! Cloud technology connects distributed people and organizations over the network, which is especially valuable in the pandemic era. Meanwhile, human-robot research provides a working environment that is friendly for everyone, despite gender, age, physical conditions, etc. Both of the technologies contribute to social and economic sustainability in long term and open doors to a brighter future for both the industry and society."
Asking his manager Lihui Wang about what skills that lead to receiving this international award, it's obvious Vincent is a man of many talents:
Vincent's scholarly publications, serving as managing editor or associate editor of manufacturing journals, sitting in editorial boards and scientific committees, being an expert reviewer for funding agencies and a council member of Swedish Production 2030, as well as leading the Research Affiliate Programme of CIRP (International Academy for Production Engineering) as the Vice Chair.
"I would say his significant leadership and services in manufacturing engineering and management, largely exceeds his peers at the same career stage", Lihui Wang says.
So, Vincent, will you celebrate - and how?
"Yes - virtually. Actually, I have received many congrats over online meetings and emails. Will plan for something physical, after the pandemic of course. Hopefully, that day will come very soon."
Text: Anna Gullers