KTH hosts doctoral school within the DimanD project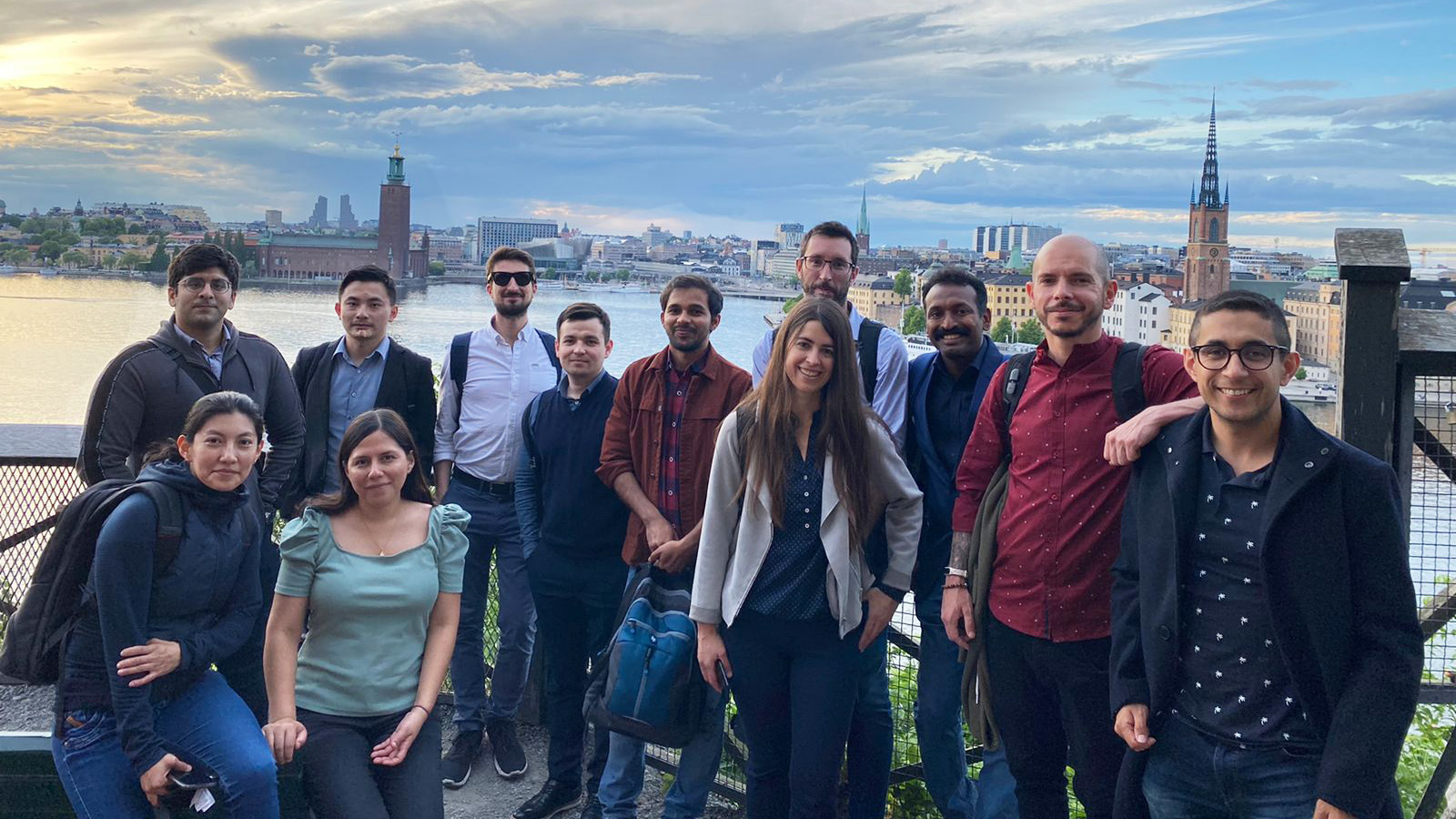 Published Jun 20, 2022
14 talented young researchers from across Europe participated in a doctoral school named "Challenge driven research for digital manufacturing" in mid June. The Department of Production Engineering arranged the programme.
The Department of Production Engineerng has hosted a doctoral school within the framework of the project "Digital Manufacturing and Design Training Network", or DimanD. The project is part of MARIE SKŁODOWSKA-CURIE ACTIONS, Innovative Training Networks (ITN) European funding, lead by Associate Professor Antonio Maffei.
The school titled "Challenge driven research for digital manufacturing" was held at the department's premises on KTH Campus Valhallavägen between 13th and 17th of June, and involved a group of 14 young and talented researchers from all the partner institutions across Europe.
The program included constructively designed activities in the domain of business model innovation, manufacturing assembly and cyber-security as well as technology road mapping. Students had the possibility to reflect on the impact of their research and discuss their ideas with peers and instructor from KTH and the University of Nottingham, UK.
The program included also a visit at Scania CV AB in Södertälje where the participants had the chance to hear about Scania´s commitment to reduce emissions through their new generation Super Engine and their strategy on securing the right competence to cope with different possible future scenarios. The researchers at Scania explained also how the company works with the new paradigm of Model Based Enterprise that is particularly relevant for the DimanD academic community. The group then visited the modern engine assembly plant and concluded with an historical note at the Scania´s museum.
The social program included a visit to the world famous Vasa museum, a walking tour of Stockholm picturesque old town and of course a typical Swedish dinner with herrings and meatballs!
Text: Antonio Maffei