KTH doubles capacity of ventilators
Published Apr 21, 2020
With an urge to contribute and with the department's 3D printers, the Department for Production Engineering (IIP) has helped Karolinska Institutet to manufacture components that double the capacity of a ventilator.
There is a shortage in materials in the healthcare sector, and at the department of IIP there are advanced 3D printers. This fact has led Sasan Dadbakhsh to send e-mails to the Stockholm County Administrative Board and offer support from KTH. Last week, an emergency room doctor at the Karolinska Institute answered to the call.
"He needed components for the respirators, parts they did not have," Mauro Onori, Head of IIP, explains.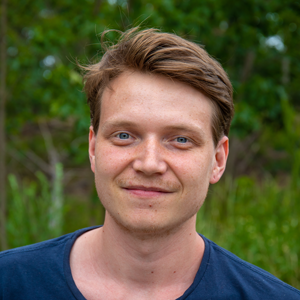 In three days, technician Kevin Karlsson printed four prototypes of a so-called T-connector, a device that split the oxygen flow so that two patients can share a the same ventilator, which means that the capacity of the ventilator doubles Kevin says he likes being in a position where he can contribute and help.
"It's been a little stressful from time to time as you do not want to get any problems with the machine or programs, now that the hospital need our support. I have also been a little worried about getting sick myself while traveling to and from work - it would be extra sad to be stuck at home now when you can help."
On Friday Mauro Onori delivered the newly printed components to Karolinska.
"I talked to a nurse who promised us an update after having tried them. It feels good that ITM can help the healthcare now."
The 3D-printed T-connectors are according to the first reports said to work well and at IIP they are ready to continue printing splitters for the ventilators.
Text: Anna Gullers