Adjustable visors with 4D printing method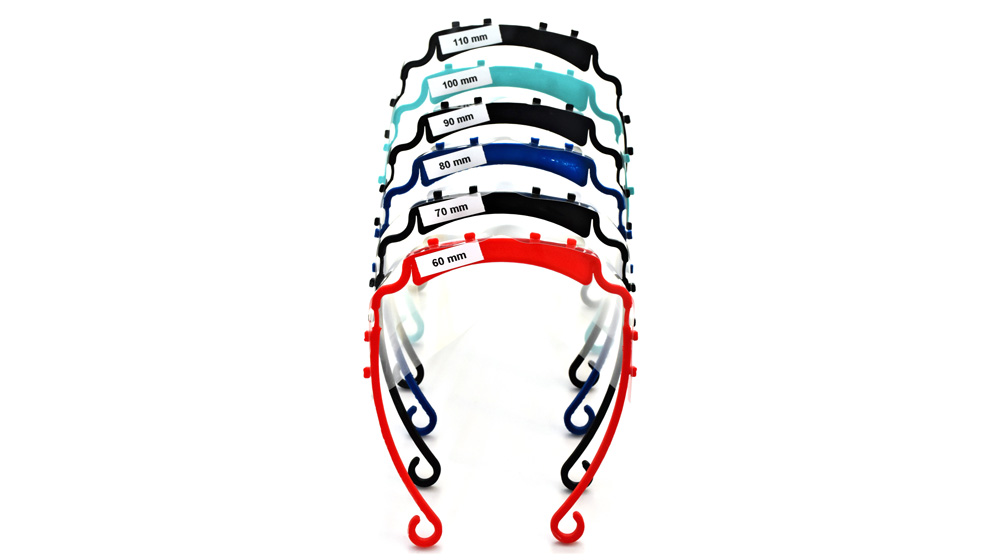 Published May 17, 2022
3D printed protective visors are often uncomfortable for the user. With a new printing method – closed loop controlled 4D printing – the visors can be shaped to any customized size to make them more comfortable to wear.
The covid-19 pandemic put light on the protective visors used to avoid spreading the virus. The sudden need for a large number of visors couldn't be met, especially at the beginning of the pandemic. The 3D printing community contributed largely to fabricating the visor frames using its rapid and adaptive manufacturing ability. While there are many open-source designs of face visors for affordable 3D printers, all these designs manufacture mono-sized frames without considering diverse users' dimensions. But researchers at KTH suggest a new method of visor post-processing technology enabled by closed-loop controlled 4D printing that further can shape the printed visor to any customized size.
Compared with the convention 3D printing, time is added to the visor as the 4th dimension. The size of the visor is changed through temperature stimuli over time. With the help of external sensors and cameras, the shape change is sent back to the system to realize a close-loop control.
"This way, the visor gets more comfortable to wear. We'd also like to see a case study regarding the reducing, reusing, and recycling customized visors in classrooms so the visors are manufactured in an even more sustainable way", says Qinglei Ji , one of the researchers behind the 4D printing research.
The research is a collaboration between the KTH departments Production Engineering (Qinglei Ji, Vincent Wang, and Lihui Wang) and Machine Design (Lei Feng).
Read the full story on Nature.com
Text: Anna Gullers